Come In And Get To Know Us
The Humidour Cigar Shoppe on the Hill is a family owned business, and once you walk through our door, you immediately become part of our extended family.
We invite you to come in and get to know us and we look forward to getting to know you. Meet Daddy Jim, daughter Finnie and husband Chris. We've been here for generations and while we probably know more about cigars and tobacco products than anyone you'll ever meet, what we really pride ourselves on is our customer service. Sure, everyone says that, right? But it's true.
We really do go above and beyond because we know it's thanks to YOU that we've been in business for 23 years and counting!
You don't have to take our word for it though, here's what a few fine folks have shared with us:
To the Humidor gang,
I just wanted to give my thanks to all the employees of The Humidor for their work during the pandemic closures as well as their continuing work moving forward.  When the closures hit and with the stress it brought, I wondered if cigars would still be available.  Well, they were...cheap ones at liquor stores that had questionable storage. And we were supposed to stay at home... so when The Humidor started delivery of cigars, I immediately took advantage.  Finnie and Chris would take my order and the next day, cigars magically appeared on my front porch.  Couldn't thank them enough...it made some evenings a little less stressful.
Everyone at the shop is easy to talk with, happy to help find cigars I may like other than my usuals (they suggested I switch from my usual, at the time, out of stock, cigar, to another, Nica Rusticas.....mmmm....) and always have a greeting when you walk in. I am glad they are open again, full time, for business but ordering online/email was so convenient and stressless. Ty and Bert are always fun to chat with.  Bert knows my rewards number by heart!  Ty is always off by one digit.  It's now our thing.... which makes it more fun.
I don't normally spend time in the lounges there since I usually know what I want and don't need to peruse.  But if anything were to change, maybe online ordering, as well as what's in stock and possible suggestions as to other cigars you might be interested in. Especially if things go south again (They will), knowing what is available in stock, instead of emailing back and forth, would be most helpful.
Everything else, keep on doing what you are doing!
Thanks
Chris Kreidler
I smoke my pipe and a cigar at the Humidour every day! What an enjoyable experience! The customer service is outstanding! Michael, Ty, Bert, and Joel are always available to share their expertise about pipes, pipe tobacco, cigars, or accessories.
I also look forward to interesting conversations with the Humidour's many diverse customers. We talk about a variety of things. Our conversations are always respectful. I've made a lot of new friends.
I highly recommend the Humidour!
Sherman Luxenburg, Ed.D
A Little Background On Us
In 1941, Baltimore was graced with the birth of James C. Pecunes, who would in 1997 become the founding father of The Humidour Inc., or otherwise known as, "Daddy Jim."
Jim is an alumnus of Baltimore City College, where he served as class president in his junior and senior year. He is also a graduate of Mt. Vernon School of Law (now University of Baltimore). Truly committed to Baltimore County, Jim served for six years as a part-time administrative aid to the Baltimore County Executive, as President at Rodgers Forge and Springdale Homeowner's Associations, and as an active realtor for 44 years.
Jim 's father, Constantine Pecunes, was a wholesale distributor of tobacco and a retail liquor store owner. In 1997 Jim decided to follow in his father's footsteps, and opened The Humidour, Inc.
In 1963, Jim married Marilyn Lazaris from Detroit Michigan. They have six children and 20 grandchildren, whom they have enjoyed traveling with over the years in one of the nine motorhomes that they have owned.
This Baltimore fan also cheers on our sports teams, starting as a Baltimore Colts season ticket holder with his Dad, and now a ticket holder for both the Ravens and Orioles. One of his favorite lifetime memories was attending Superbowl XLV with Marilyn in 2013 in New Orleans and watching his beloved Ravens defeat the 49ers 34-31!
His favorite part of The Humidour is the many lifelong relationships he has built with his customers. His customer service is over the top because he believes his customers are his top priority.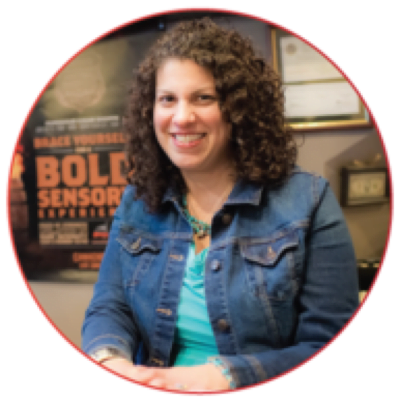 Born in Baltimore in 1974, Finnie (Jim and Marilyn's daughter) has 3 brothers and 2 sisters. She graduated with honors from Dulaney High School and Villa Julie College (now Stevenson University), with a BS in Biology. She was also a member of Villa Julie's inaugural Women's Basketball Team.
In 1997, she decided to help her Dad temporarily with the opening of The Humidour. Within months, she fell in love with the business and was elected to partner. In 2000, she attended the Retail Tobacco Dealers of America Trade Show (RTDA now PCA) in San Antonio and fell in love again—this time with Chris Helmuth, from Philadelphia, whom she would later marry. Finnie served on the International Premium Cigar and Pipe Retailers Association (IPCPR) for 12 years, including two as President of IPCPR. In November 2003, Chris and Finnie were married — it was truly a Big Fat Greek Wedding!
Finnie spearheaded the formation of the Premium Cigar Retailer Association of Maryland (PCRAM) in 2009, to unite Maryland Cigar Retailers to fight against topics such as tobacco tax increases, smoking ban legislation, and display restrictions. In 2010, Finnie was awarded the Smart CEO BRAVA Award, which celebrates the top female CEOs who combine their irrepressible entrepreneurial spirit with a passion for giving back to the community.
In April of 2011, Finnie and Chris were blessed with the birth of their daughter Carmella Domenica Helmuth.  Carmella has the same warm heart as her mother but every now and then the Philadelphia comes out in her (during which time, Finnie will call her "Little Christina").
Finnie was awarded the Davidoff Golden Band Award for her Industry Service in 2013. She continues to raise the bar each year as the President of The Humidour Inc. and is credited for most of the events which have become classic for the shoppe.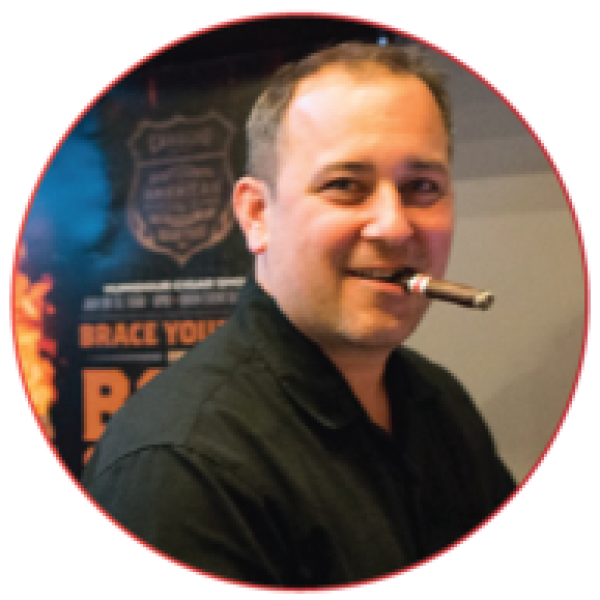 Christopher George Helmuth
Born in Philadelphia in 1973, Chris established his own construction company at the age of 18. After a construction accident, he was forced to find another career. He decided to follow his passion and enter the cigar industry, by managing his best friend's cigar store in Cherry Hill, New Jersey.
In 2000, Chris met Finnie at the Industry Trade Show, and in 2002 again followed his passion — this time to move to Maryland to marry Finnie. Chris returned to the construction industry, overseeing the construction at The Humidour's 10721 York Road location. During the 2008 recession, the building industry suffered, and Chris decided to join The Humidour, filling a void in the operations of the shoppe.
Chris' construction background proved to be an incredible asset as Humidour began to grow. He was the brains behind the creation of Club Ashton, The Humidour's private membership lounge. Within 5 years, The Humidour Inc. was forced to move, and in just five weeks, Chris moved mountains so the company could move to the current location.
Chris is responsible for the shoppe maintenance as well as the cigar and accessory selection. His talent with numbers, the cigar industry, and the construction industry, has made Finnie's perfect marriage partner, the perfect business partner.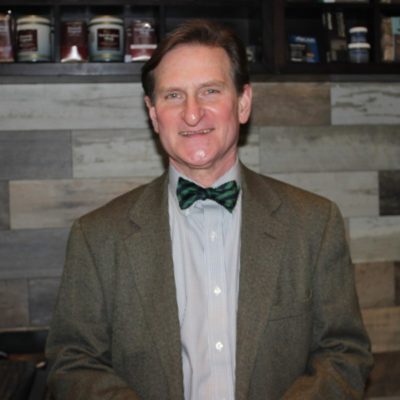 Baltimore born (1953) and bred, Bert is a graduate of Boys' Latin School and Loyola-Maryland University. He is also a U.S. Army veteran (709th Military Police Battalion, 1972-1974).
Before becoming a tobacconist, Bert worked for C.J. Langerfelder & Son, Inc. at its Bethlehem Steel – Sparrows Point site as a field supervisor and purchasing manager. Upon obtaining his M. Ed. From Loyola, he transitioned to a career as an English teacher, working at Boys' Latin, Archbishop Curley, Baltimore City Community College, Catonsville Community College and Stevenson University. He also taught German whenever enrollment was sufficient.
In 1993 he was introduced to the enjoyment of fine cigars by his younger brother, Bryant, who began smoking cigars in college. By 1997, Bert left education to work at Fader's Tobacconist as an assistant manager.
After three years at Fader's, he left to return to teaching in the Baltimore City Public Schools. In 2009, he returned to Fader's where he remained until the closing of their Catonsville store (June 2017), which he had managed since 2012. It's often said that when one door closes, another will open, and Bert gladly found one at The Humidour where he began holding forth in August 2017.
He is grateful to work for "the area's finest tobacconist, with the best selection, staff, and customer service." He also appreciates that he works with a "family that accents hospitality, a collegial atmosphere of cigar and pipe enthusiasts," his favorite aspects of the business.
In his spare time, he enjoys hiking with his Airedale Terrier, Waylon, reading, landscaping, following college football (especially Johns Hopkins, Maryland, Navy, and Northwestern) and Orioles baseball and all the underdogs in all sports. He is also a serious Germanophile, jazz collector, and wilderness camper and fire buff. He and his wife Lin (married in 1979) reside in Cedarcraft and have a daughter and a son whom they enjoy seeing regularly. He also is a very proud grandfather.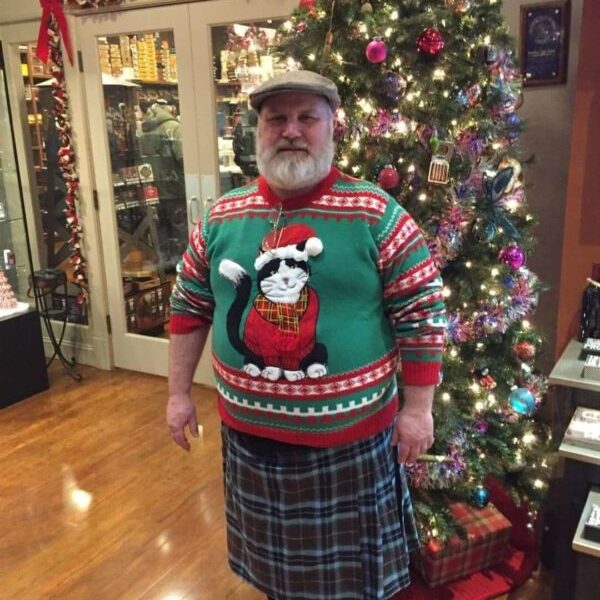 Joel graduated from Westminster High School in 1983. He then went on to take some college courses in photography, Fine Art and other related classes. In 1985 joined a land survey firm, working in the field and doing drafting work for them. He worked there and another firm for over 20 years, and then the housing bubble burst and he was forced to apply for unemployment. He eventually began working in a customer care department doing training sessions and dealing with customers directly.
After four years and not being happy with the employer, he got an opportunity to work full time at a cigar company between two of their stores. Eventually they opened another location and he worked between three stores. In time, he was made assistant manager of the three stores and then manager of one. He had a lot of success, built sales, and grew a loyal customer base. But he wasn't happy after 7 years so he applied to work for The Humidor but was told that they didn't have an opening at the time and they would call if a job opened up. Several months went by and there was finally an opening at the shoppe. He began working at The Humidour in October 2019 and immediately felt like part of the family. He was also amazed at how many customers he knew from working at his former job.
He loves that everyone has made him feel welcome, and he believes he has finally found a home and a job he can love.
Besides the obvious love of cigars and pipes, he loves to cook, especially smoking/BBQ and brewing great beer from scratch on his homebrew system. He recently started riding his motorcycle again, and he hopes to start fishing again sometime soon.
Joel has two grown children and a beautiful granddaughter.