In April, WIN with Rocky Patel Cigars and Hunt Valley Wins Too!
STARTS: Thu, Apr 1st
ENDS: Fri, Apr 30th
We have Rocky Patel cigar deals all April long:
Buy 5 cigars and receive 1 cigar plus 1 raffle ticket.
Buy 20+ cigars and receive an ashtray, 5 cigars plus 5 raffle tickets.
Buy 60+ cigars and receive your choice of a humidor or party case, lighter, ashtray, 15 cigars plus 15 raffle tickets.

* While supplies last. Deals not automatically applied to our online cigar store purchases; please call in for details.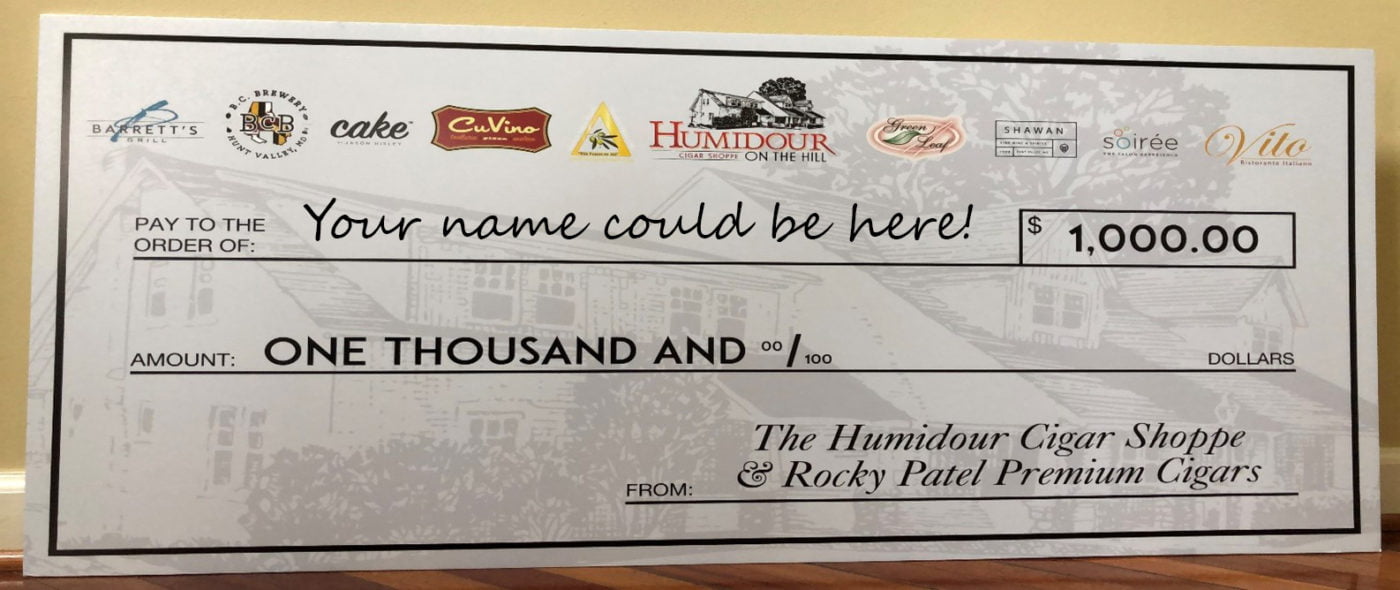 We are so grateful for your support of our family business and we want to spread the spring cheer. So this month, when you win, Hunt Valley wins too!
You could WIN $100 from each of our favorite restaurants and stores in the area — for a total of $1,000!