Humidour 25 Menelik Corona Gorda
STARTS: Thu, Dec 1st
ENDS: Sat, Dec 31st
Foundation Announces Menelik Corona Gorda for Humidour Shoppe 25th Year Anniversary
December 1st, 2022 Ellington, CT – Foundation Cigar Company and The Humidour Cigar Shoppe of Cockeysville, MD are pleased to announce the limited-edition release of the Menelik Corona Gorda. This cigar is a special collaboration with the Humidour to mark the 25th anniversary of the store. Humidour owner Finnie Helmuth shared her thoughts on the collaboration. "Our Humidour family first met Nick when he started in the industry back in 2003. There was an instant connection between us as Nick shared his knowledge about the growing of tobacco and blending of cigars. We were beyond excited with the formation of Foundation Cigar Company and requested a shipment of Foundation Cigars as soon as they were available. We were honored when Nick agreed to work with us on our 25th-anniversary cigar. We created the blend with Nick based on our favorite cigar size to smoke, a Corona Gorda. What an unbelievable smoke he created!"

Master blender and Foundation owner Nicholas Melillo had this to say about the project – "I'm so honored to be a part of the Humidour's anniversary celebration. Twenty-five years is a true testament to the quality that is the Humidour, and I believe this cigar is a perfect complement to the occasion."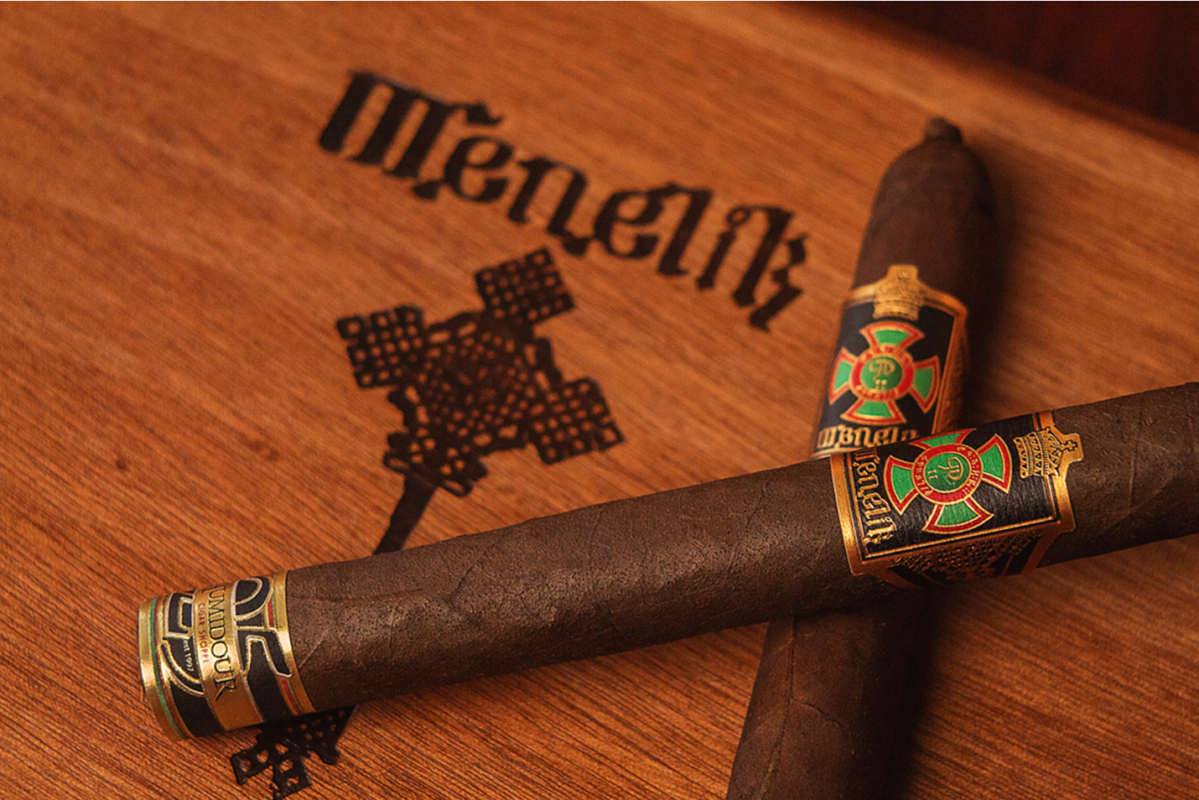 The Menelik had previously been an event-only cigar and joined the Foundation's regular production line in June of 2019. The cigar is a 5 ¾ by 46 ring gauge vitola and is composed of a Mexican San Andres wrapper, with a Corojo 99 binder, and Nicaraguan long-fillers. A medium to full-bodied smoke, flavors of dark espresso and spice are enjoyed throughout the cigar.

Menelik gets its name from Menelik I, the ancient Ethiopian ruler who is said to be the son of King Solomon and the Queen of Sheba. Menelik was also known as Ebna la-Hakim, which is Arabic for Son of the Wise, which relates to Foundation's El Güegüense and The Wise Man Maduro releases.

The limited-edition Menelik Corona Gorda will retail for $15.00 per unit and are available in 12-count boxes. The production is limited to just 350 boxes and can be found exclusively at The Humidour Cigar Shoppe, Cockeysville, MD or online at www.humidour.com.