Our cigar lounges are OPEN!
STARTS: Thu, Feb 4th at 8:00 pm
ENDS: Sun, Feb 28th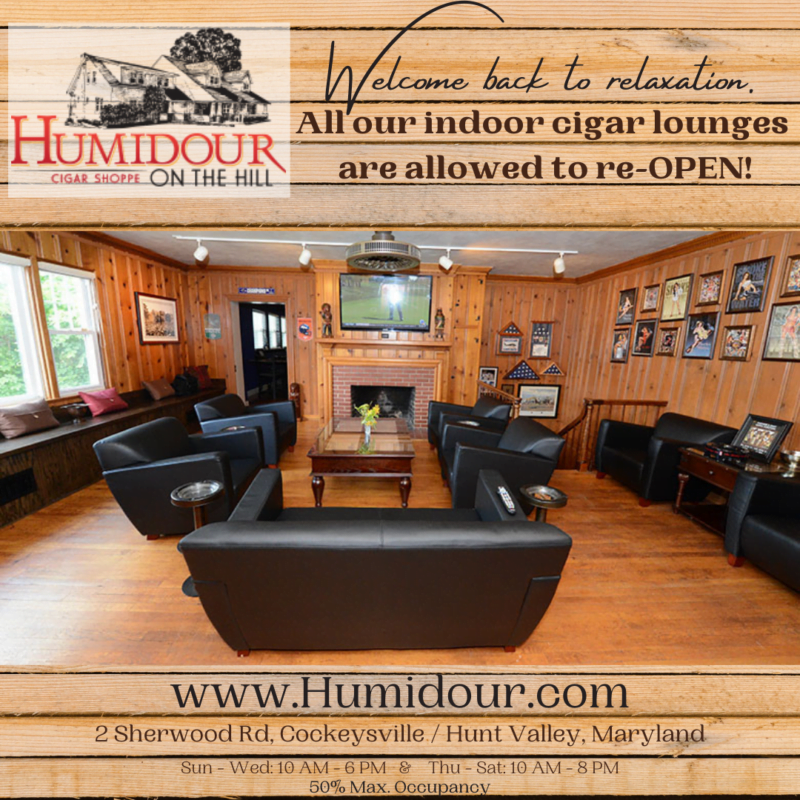 Great news! After much work, the Baltimore County Health Department has revised their order and the Humidour Cigar Shoppe's public and private cigar lounges are once again open!
We are so excited to welcome you back!

With thanks for all your support,
Jim and Marilyn Pecunes
Chris, Finnie, and Carmella Helmuth
---
The Baltimore County Health Department updated their December 17, 2020 order as follows:
"Smoking sections of cigar and hookah lounges may open. The number of persons at either a cigar or hookah lounge may not exceed 50% of the establishment's Maximum Occupancy, as that term is defined in Executive Order 2021-0006."

Interpretive Guidance BCo-COVID19-012, Health Directive and Order and Executive Order No. 2021-006 – Amending and Restating Executive Order No. 2021-003.